New England Conference & Granite District News
Memorial Service for Bishop Devadhar
Saturday, October 28, 2023 at 1:00 pm
Wesley United Methodist Church
79 Clinton St.,
Concord, NH 03301
More here
July 1, 2023
Praying for Korea's Peace
In 2001, I traveled to South Korea as part of a faculty immersion experience when I was a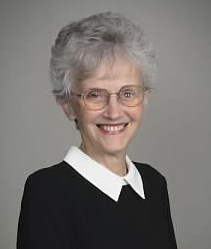 part-time adjunct professor at Wesley Theological Seminary. We visited many enormous churches teeming with hundreds of worshipers, a full orchestra, and more children than one could count. We also were treated to indigenous cultural experiences of theatre, art, and music.
Very touching to me was the graveyard of missionaries who had come to the peninsula years ago to evangelize. On some of the gravestones there were bullet holes from the Korean War during the 1950s.
The most sobering of all was our visit to the DMZ (demilitarized zone) that separates North and South Korea. The long separation between these two countries left a hole in my heart not unlike the bullets on those gravestones.
So much sadness, isolation, pain, and suffering.
On July 27, 1953, an armistice treaty was signed and the two countries, North Korea (Democratic People's Republic of Korea) and South Korea (Republic of Korea) were divided. People with one language, a common history and cultural heritage were split apart by politics.
Technically, the Korean War has not ended as there has never been a peace treaty.  My visit to the DMZ with its heavy military presence was proof of that.
The agony of separation and the threat of combat remains a reality on the Korean Peninsula.
Our many Korean pastors serving in the New England Annual Conference brought to our 2023 session a resolution calling for prayer (RS-23-216).
They ask that we: "… pray for a peace treaty to replace the armistice treaty, pray for peace and reconciliation for the many separated families and their descendants, pray for those injured and affected by the Korean War, pray for transforming the demilitarized zone into a peace park, pray for the reunification of the two Koreas, and pray for the world community to work for greater peace in the world."
This resolution passed unanimously, and so, my friends, let's take seriously the ministry of prayer that has been set before us. Prayer is the most powerful resource on earth. Peace can happen as we listen to God's leading and focus on the Holy Spirit's movement in our world.
Also, I ask you to make it a point to get to know the pastors and laity who are of Korean descent serving among us. Rich and gifted is this Conference with the unique and needed charism of this part of the Body of Christ. As missionaries came to serve in Korea, so now they are serving in the United States — at great personal sacrifice and grace.
If you don't have a Korean friend in this Conference already, I encourage you to engage in conversation and mutual spiritual encouragement. Learn more about the work of reunification that is happening. Take a pilgrimage to Korea if the opportunity presents itself.
Find ways to build bridges across our cultures, so that we might find that unifying and creative oneness that we share in Jesus Christ.

May 1, 2023
As Christians, Let's Commit to Climate Care
Since arriving in New England in January, I have been impressed with the passion of our churches for environmental care.
At last year's session of Annual Conference you voted to hire a part-time "Climate Coordinator" to engage our churches in practical steps that will slow climate change. You have several "EarthKeepers"  in your midst (people who have been trained by the General Board of Global Ministries to engage in local climate preservation projects.) You have a helpful link on our website (www.neumc.org/creationcare) that directs folks to many resources from our denomination as well as a variety of community-based and state-sponsored efforts. I commend you for this important ministry.
I would like to highlight food waste as part of our stewardship of the earth. If we were honest, we would all admit that we have wasted food, a lot of food, and we often don't think about its impact. According to Recycle Trac Systems, Americans throw away about 40 million tons of food every year, more than any other country on the planet. The rotting food in landfills creates methane gas, which is warming our planet.
Jesus modeled food conservation on the day he fed 5,000 people. After everyone had eaten, he sent the disciples back out to collect what remained. "Gather up the leftover fragments, so that nothing may be lost." They came back with 12 baskets full (John 6:12-13).
Rev. Travis Bonnette-Kim, who serves First UMC in Melrose, MA, told me about a program that's reducing food waste and feeding people in their community.
The Food Drive, which began in 2020, utilizes its extensive volunteer network to recover good food that would otherwise be thrown away and delivers it to people dealing with food insecurity.
The Food Drive partners with over 25 grocery stores, restaurants, farms, and other businesses to recover their excess food, and distributes that food through 24 community pantries, soup kitchens, low-income housing facilities, and senior housing facilities in Everett, Lynn, and Malden, Medford, Melrose, Saugus, Wakefield, and Woburn, MA.
The Food Drive reached more than 145,000 people in 2022, and aims to provide food for some 200,000 this year. Read more about The Food Drive.
How can you personally take responsibility for the food waste in your home and at food-related events at the church? Can you take part in salvaging food from grocery stores that can be donated to feeding programs and food banks? Can you eat all the leftovers in your refrigerator? Find tips for reducing food waste from the EPA
Are there farms in your area that allow people to "glean" vegetables too small for market or left behind by harvesting machines from the fields? The United Methodist Men have long partnered with The Society of St. Andrew (endhunger.org) to engage gleaning work teams. The society has fed millions of people since its founding in 1979. This year alone, they gathered and distributed 2,398,463 pounds of fresh produce, which became 9,593,852 servings of food.
Being a disciple of Christ means taking care of those in need, and food insecurity is a serious problem in this world. Responsible stewardship of the earth's bountiful resources means many things – including not wasting the food that God has provided for us. This is yet another way we can demonstrate our faith. Each one of us can play a part, and together we can make a difference.
Jan. 19, 2023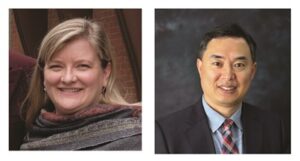 Cabinet Appointments
Rev. Jill Colley Robinson and Rev. Taesung Kang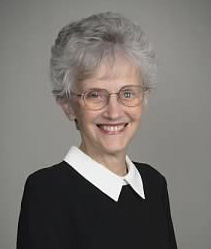 Bishop Peggy A. Johnson is pleased to announce the following New England Conference Cabinet appointments that will be effective July 1, 2023.
After six years on the Cabinet, Rev. Taesung Kang, who serves as Granite District Superintendent, and Rev. Jill Colley Robinson, who serves as Green Mountain District Superintendent and Cabinet Dean, will have their appointments extended for another year.
"I am very grateful to Jill and Taesung for their willingness to continue as superintendents," said Bishop Johnson. "These are turbulent days for our conference and The United Methodist Church; having experienced leaders in place is critical as we navigate this time of change."
The Cabinet and the respective District Committees on Superintendency were delighted and grateful to receive the news of these continuing appointments.
"In our short time together, I have come to appreciate the deep faithfulness and exceptional dedication of these two servant leaders," Bishop Johnson said. "I know their districts are blessed by their leadership."
Kindly keep Rev. Kang and Rev. Colley Robinson, their families, the staff, leadership, and congregations of these districts in your prayers.